Get Involved at HHS Drama! Variety Show auditions are Wednesday, August 30th at the PAC. Come show off your talent!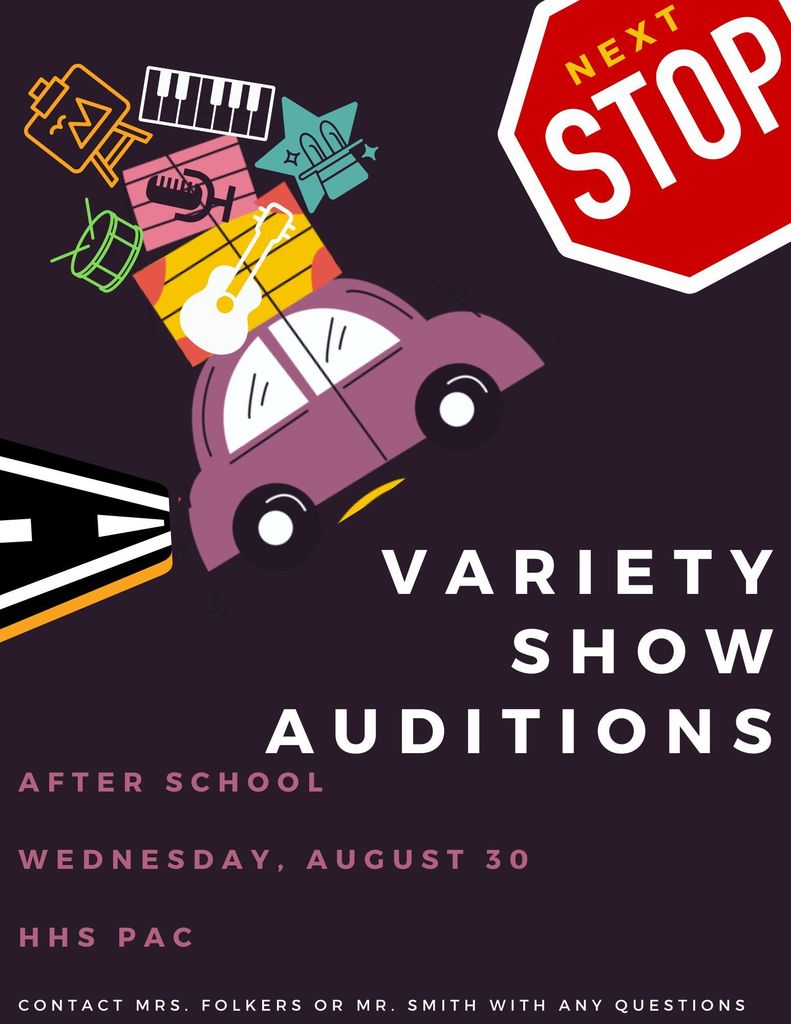 Thrilled to welcome back 900 staff members at Harrisburg School District's Fall In-service! Let's embrace our "be the change" theme as we grow together in the upcoming school year. Unity makes us stronger! #BetterTogether
https://video214.com/play/nhfiep13kjZCWZ1bnN5isw/s/dark

NOTICE OF DESTRUCTION OF INFORMATION The Harrisburg School District has determined that the personally identifiable Special Education documents that had been collected, maintained, or used for providing educational services for students that have graduated, left district or are no longer receiving services prior to 2018 will be destroyed on September 10, 2023. The following applicable Special Education records or documents will be destroyed: Psychological Evaluation, Educational Assessments, Occupational Therapy, Assessments, Speech/Hearing/Language Assessments, Physical Therapy Assessments, Preschool Assessments, Medical Information, Prior Notices, Multidisciplinary Team Reports, Classroom Observation Reports, Referral Forms Classroom Teacher Reports, Behavioral Assessments, Agency Progress Reports Individualized Education Plans If you would like to receive any of the above-mentioned items please call the Special Education Director's office – 743-9028 prior September 10, 2023, to arrange a convenient time to obtain them. IF THE SCHOOL DISTRICT DOES NOT RECEIVE A RESPONSE THE ITEMS WILL BE DESTROYED.
Support your Harrisburg Tigers with a yard sign--customized for any extra-curricular activity and add your student/athlete's name, number, and activity! We also have a generic Harrisburg Tiger sign. Scan the QR code or visit this site:
https://harrisburghs.secureprintorder.com/docLib/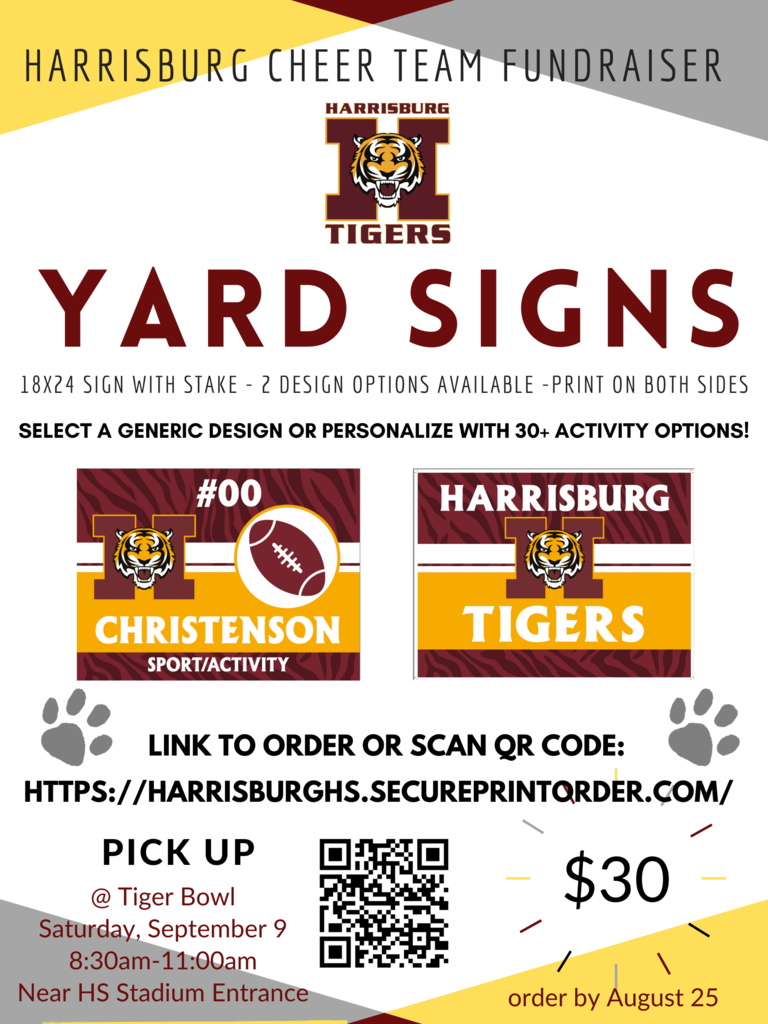 The school year will be here before you know it, and this year, we are opening two new buildings! Currently, we are seeking candidates for full-time custodial positions. The top two reasons people love working in the Harrisburg School District are because of our supportive co-workers and positive building culture. 🐾 If you or someone you know wants to be a part of one of the best school districts in the state, we want you to apply today! We offer competitive salaries and great benefits for the right candidates. Don't miss out on this amazing opportunity to join our team and help build the future of Harrisburg School District!
https://bit.ly/HSDJobs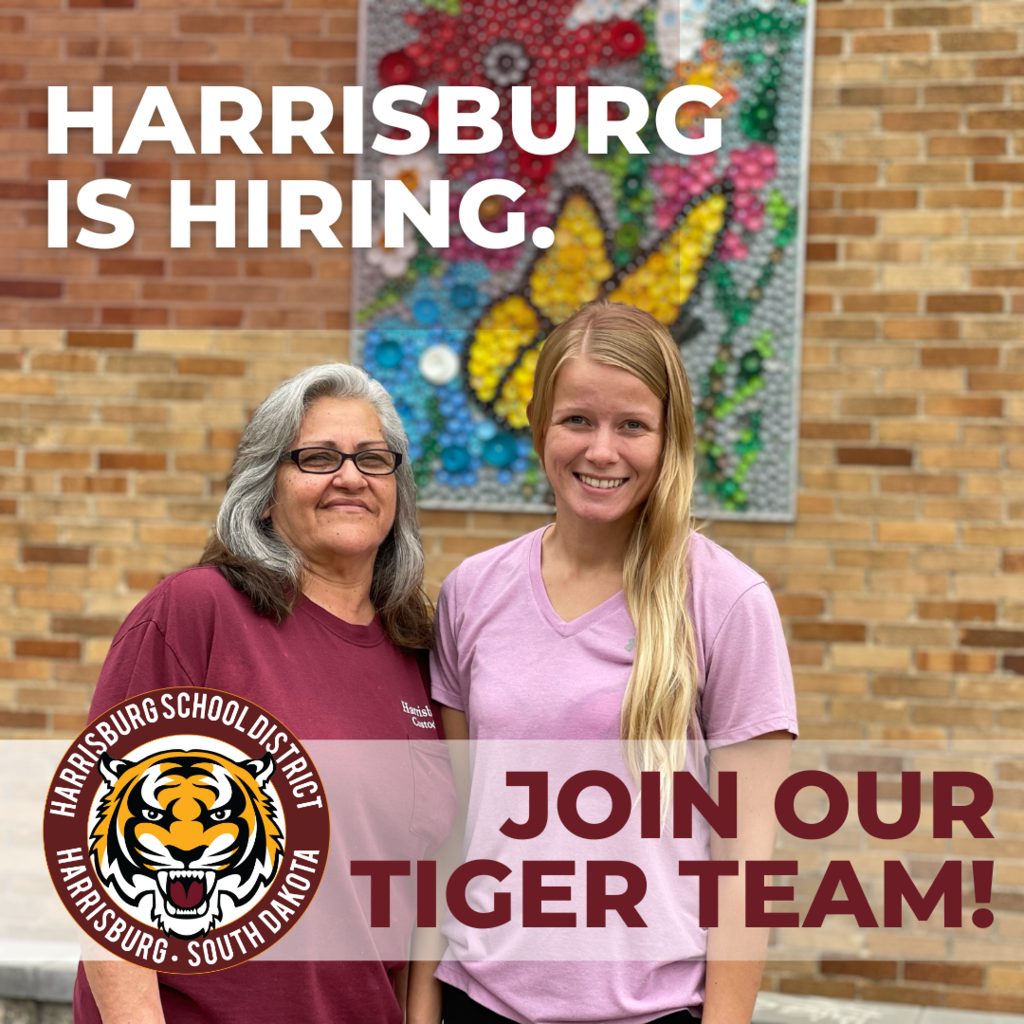 Sign up to help the Harrisburg FFA run Old MacDonald's Farm at the Sioux Empire Fair! Help is Friday, August 4th through Sunday, August 13th. Daily duties include watering, feeding, giving hay, grooming, holding, and walking animals; cleaning pens, sweeping floors when needed, and talking to those who visit the barns about the different animals. Anyone can sign up! *We recommend a parent accompany those 12 years old or younger. Sign up at -- bit.ly/OldMac23 (link is case-sensitive) Contact Harrisburg FFA Advisors Tara Fastert (
tara.fastert@k12.sd.us
) or Josh Christiansen (
josh.christiansen@k12.sd.us
) with any questions. You will receive free gate admission and an Old MacDonald's T-shirt to wear while working. More information will be sent via Sign-Up Genius closer to the Fair.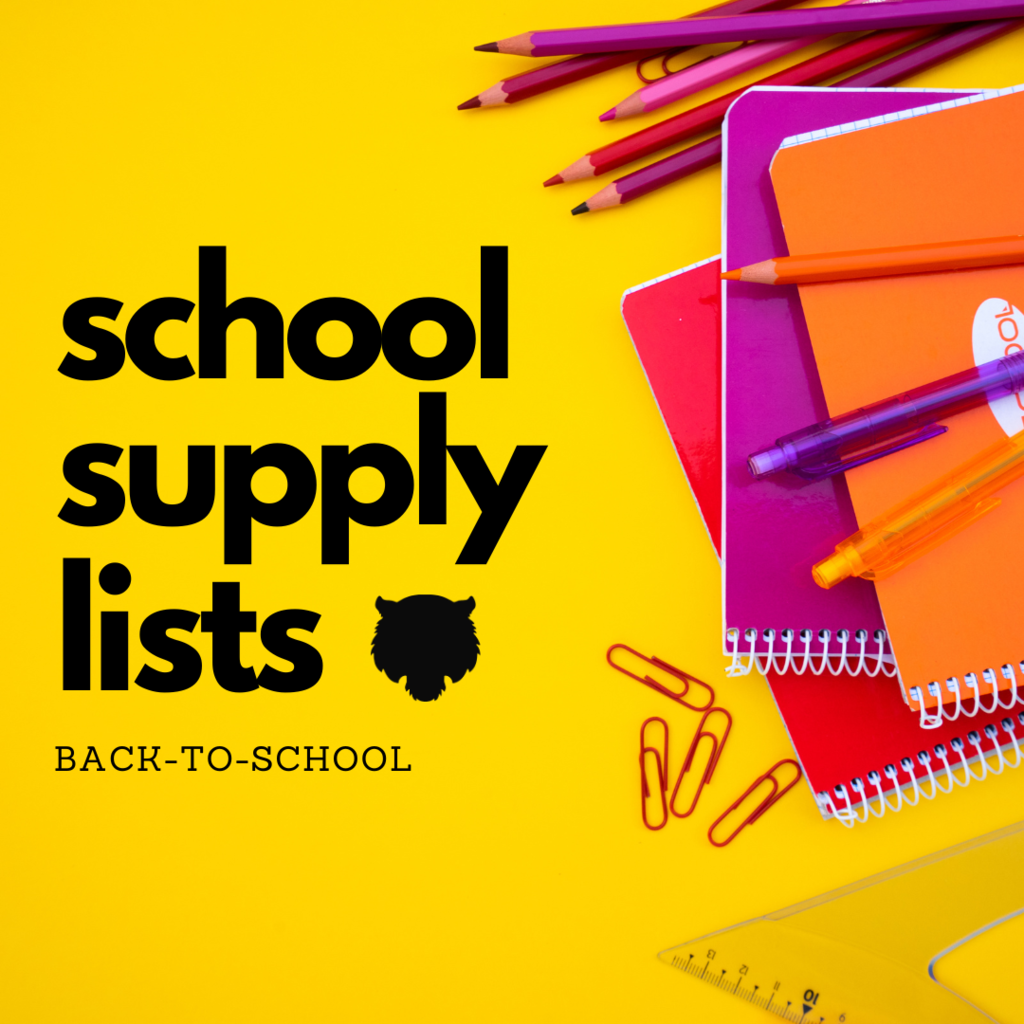 Last week, HHS Educators Rising showcased their incredible talent at the National Convention in Orlando, Florida. We are thrilled to announce the outstanding achievements of our seven members who attended. Katelyn Christopherson achieved an impressive 3rd place in Lesson Planning & Delivery - Humanities. Elle Marie Swenson secured a remarkable 7th place in the Educators Rising Moment category. We also commend Monica Tschudy, Elliana Wingert, Grace Tschetter, and Mia Christopherson for their remarkable efforts in the Educators Rising Moment and Interactive Bulletin Board competitions. Congratulations to all our National Meeting members for their exceptional performance. We are incredibly proud of their accomplishments and proudly declare our TigerPride! 🐾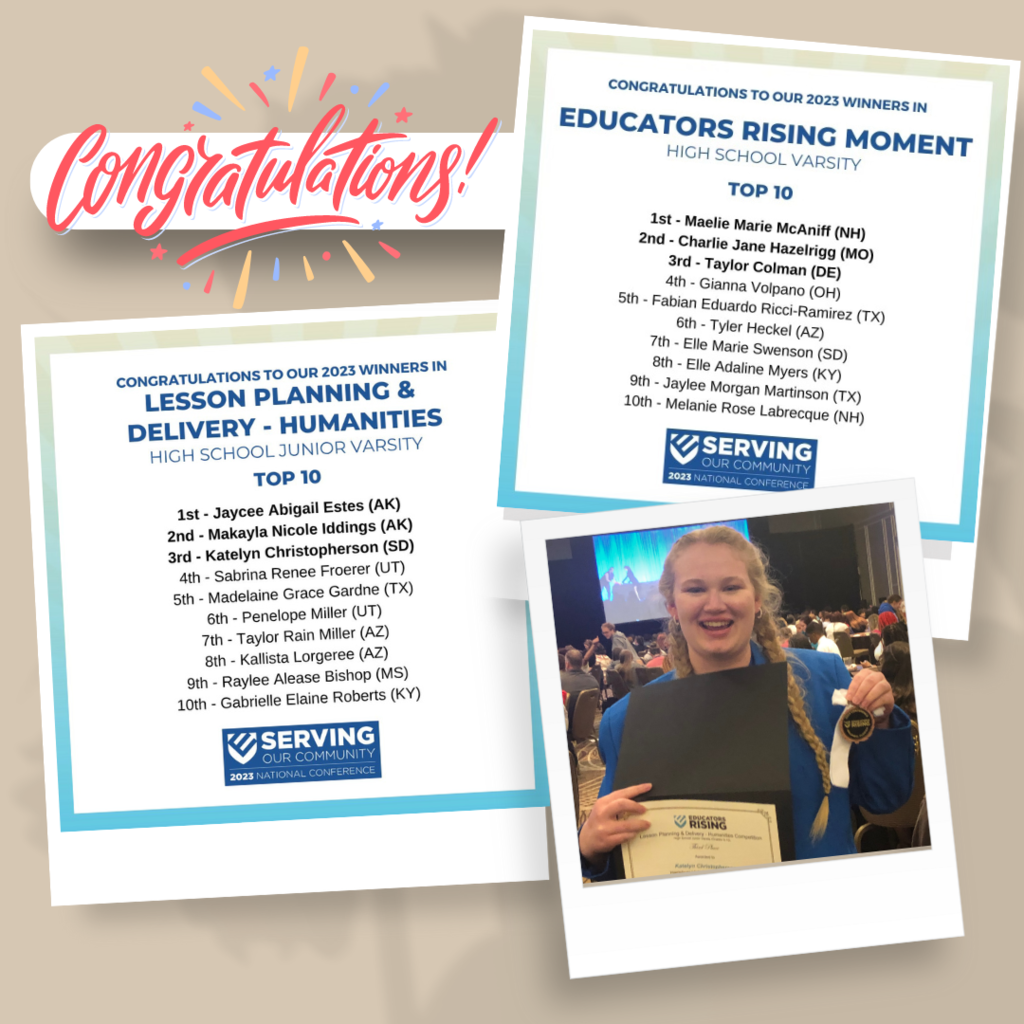 HARRISBURG HIGH SCHOOL STUDENTS PARTICIPATING IN RAINFOREST ANTIBIOTIC BIOPROSPECTING AND MARINE BIOLOGY RESEARCH IN COSTA RICA Ten students from Harrisburg High School, along with AP Environmental Science teacher Mr. Andrew Koch and six students from neighboring school districts, have just begun a 10-day research adventure in the Costa Rican rainforest. While in Central America, students will collaborate with scientists from the University of Costa Rica and Augustana University as part of an ongoing effort to study the antibiotic resistance crisis that has impacted the world in recent decades. By studying the microbiome and genetics of leafcutter ants, butterflies, and other insects who have developed ways to battle dangerous pathogens such as invasive bacteria, they hope to contribute authentic, meaningful data to the broader research being performed by Seeds of Change Research, a non-profit organization based in Minnesota with a mission to encourage high school students to pursue science-related careers. "This is truly a life-changing opportunity for our students," says Harrisburg Director of Instruction and Federal Programs Dr. Michael Amolins, "Seeds of Change provides us with the opportunity to present them with an authentic research experience that is often reserved for undergraduate and graduate students. They will be the first of many cohorts from Harrisburg to be a part of this project, which we hope to eventually incorporate into our classroom experiences during the school year as part of what is known as bioprospecting – the process of identifying, isolating, and studying antibiotic drug candidates with pharmaceutical potential." Students will spend seven days in the rainforest, followed by a two-day excursion to the Pacific Ocean where they will study sea turtle nesting behavior with a marine biology research team. If you are interested in following these Harrisburg students on their journey, or learning more about Seeds of Change, please follow the links below. To learn more about Seeds of Change Research:
https://www.socresearch.org
To follow our Harrisburg Students on their journey (each daily journal entry will be written by one of our student researchers):
https://sdseedsofchange.blogspot.com/2023/
If you are interested in having your child participate in next year's Seeds of Change trip with HHS students, please contact Dr. Amolins at
Michael.Amolins@k12.sd.us
.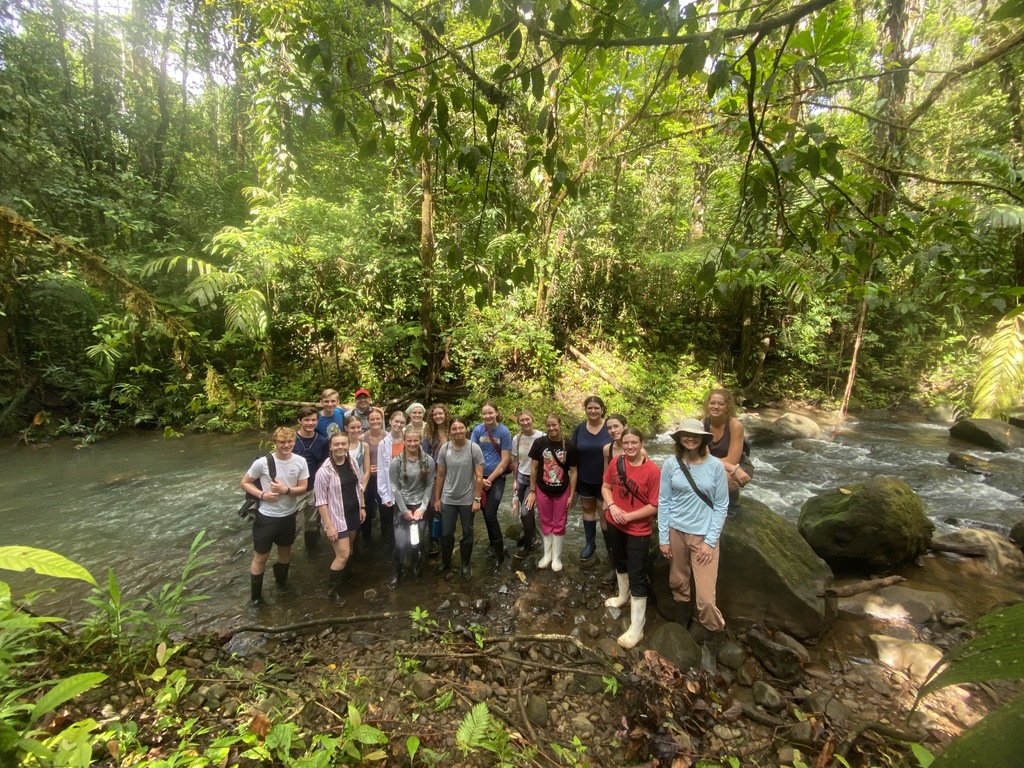 The HHS Drama Club presents SPA's production of SHREK the musical! Shows are in the Harrisburg High School Performing Arts Center on June 30 @ 7 and July 1 @ 2 and 7. Tickets are available for purchase at the door: Grade 9-Adult $7, Grade K-8 $5, 5 and under free.

Congratulations to the HHS Speech & Debate team on their School of Excellence Award and to Kira Waldhalm on her 4th place (Lincoln-Douglas) at the National Speech & Debate Tournament in Phoenix, AZ. #TigerBest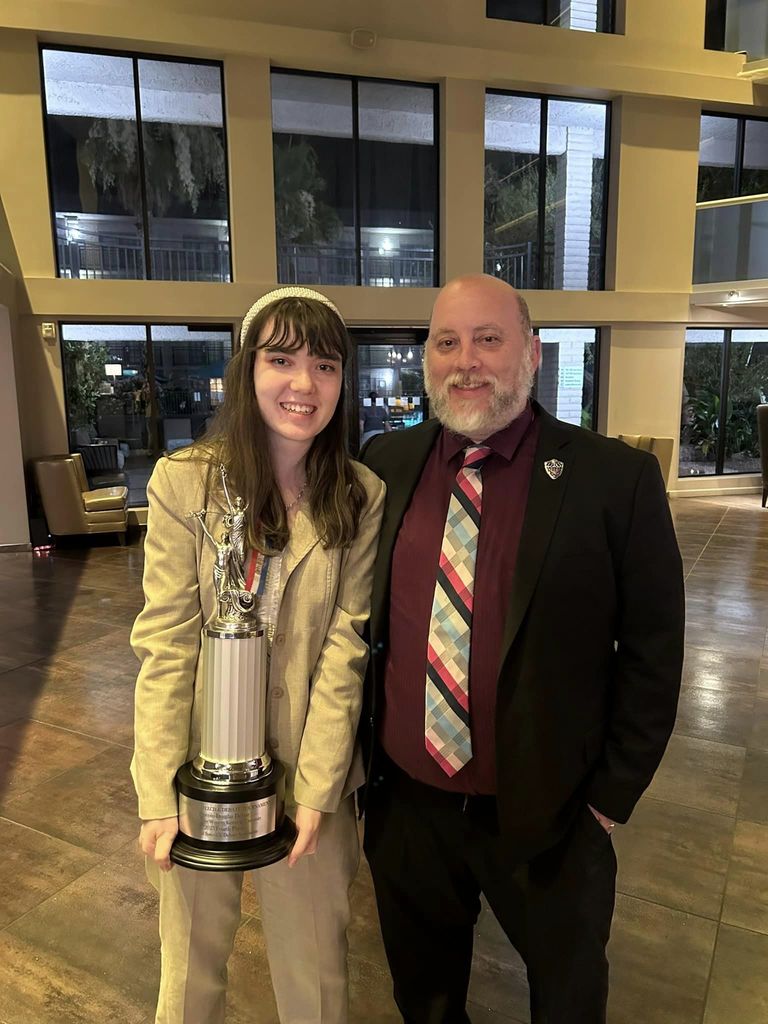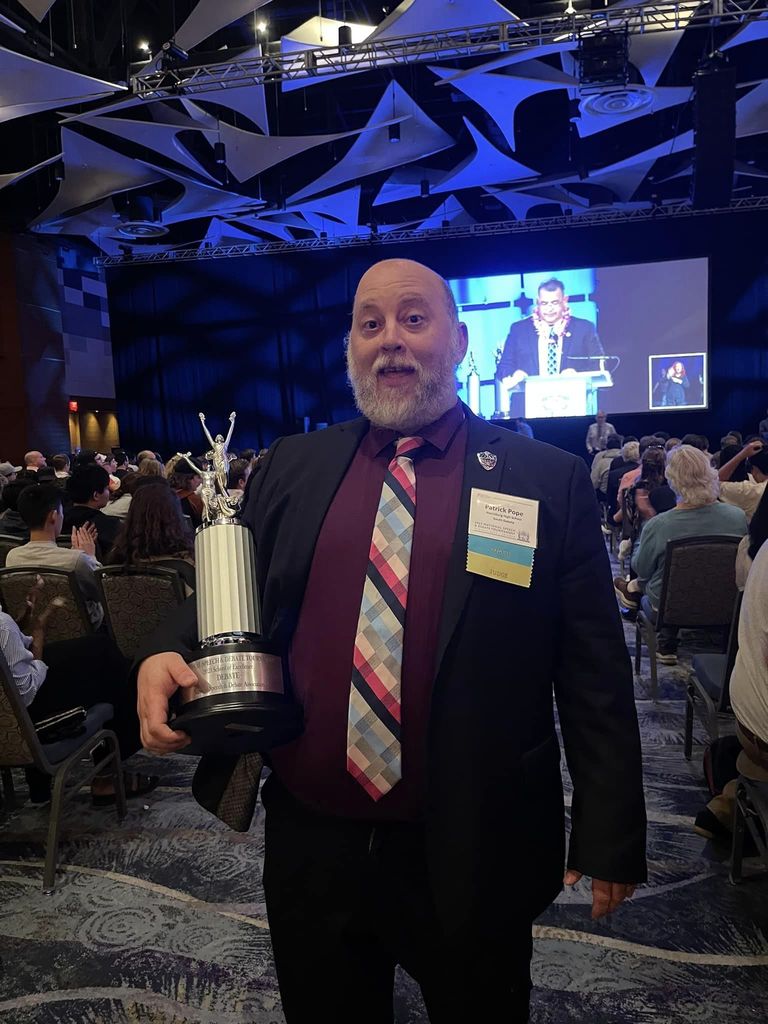 Kira Waldhalm of the HHS Speech and Debate Team will receive her 3rd or 4th place award for L-D Debate tonight @ 9:00pm. Watch the awards here:
https://bit.ly/469Lpbr
Ely Shirley also made it to out rounds in Extemporaneous Debate. Congrats Kira and Ely! #TigerBest

HHS OFFICE HOURS: 😎 Monday - Friday, 7 AM - 2:30 PM through June 8 🍉 Wednesdays, 7 AM - 2:30 PM through August 4 ⛱️ Monday - Friday, 7 AM - 2:30 PM through Start of School, Except 🛑 BUILDING CLOSED for All Staff In-Service, August 16th

🐾 HHS Class of 2023 Graduation Information 🐾 🎬 Ceremony starts at 1:00 PM 🎥:
https://bit.ly/3MatvfL
⚠️Location: DENNY SANFORD PREMIER CENTER 🎈NO BALLOONS OR NOISEMAKERS ⏰ Doors open at NOON 🪑Guest seating map
https://5il.co/1ukws
⛔️ Please leave ADA accessible seating available for individuals who require it 🔒The Denny will perform bag checks 🚫 Main floor reserved for graduates & staff 🎓 Students will sit in alphabetical order by last name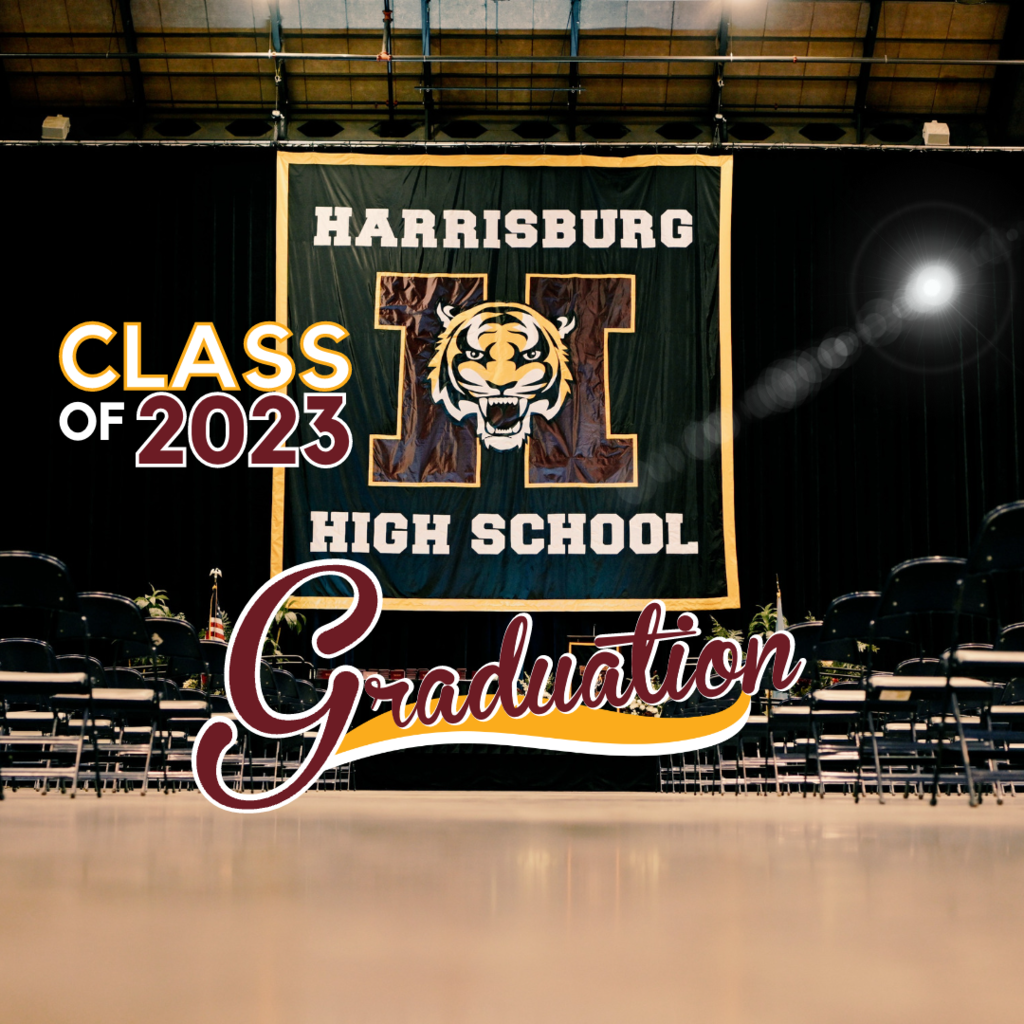 A reminder the last day of school for students will be a 2-hour Early Release on Thursday, May 25th. Have a fabulous summer, Tigers! 🐾😎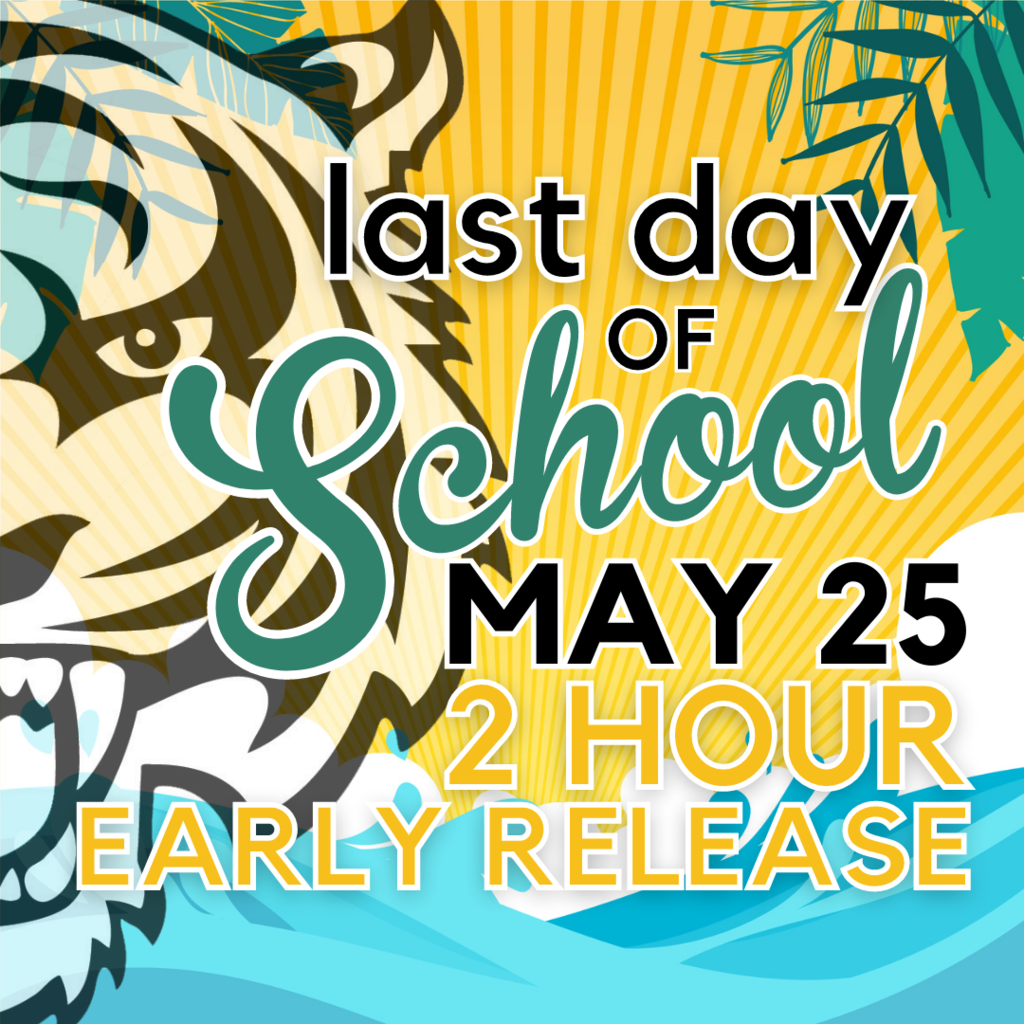 SD Educators Rising Day of Giving is taking place May 10t & 11th. HHS has 30+ members who are exploring the world of teaching. All donations made goes directly to SD and Harrisburg youth who are exploring this career field.
https://www.edrisingsd.org/make-a-gift.html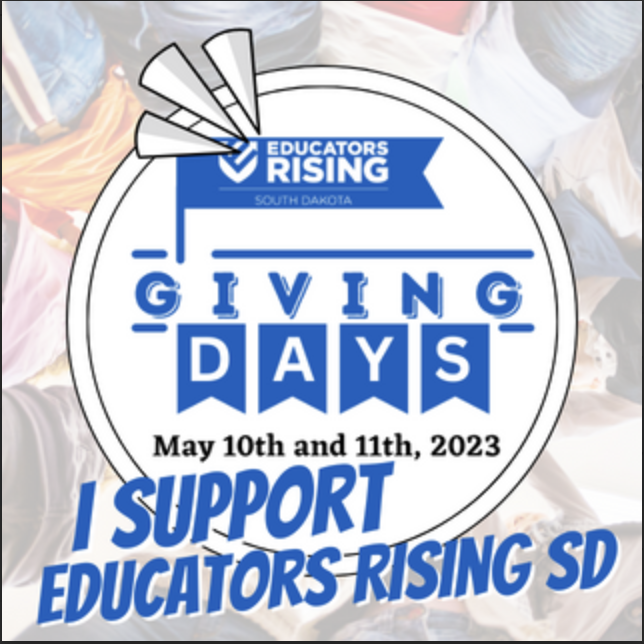 Register today for the Harrisburg School District Out of the Darkness Campus Walk - May 13, 2023 at the HHS Tiger Stadium. Registration begins at 9:30 AM. Event runs from 10:00 AM - Noon. afsp.org/HarrisburgSD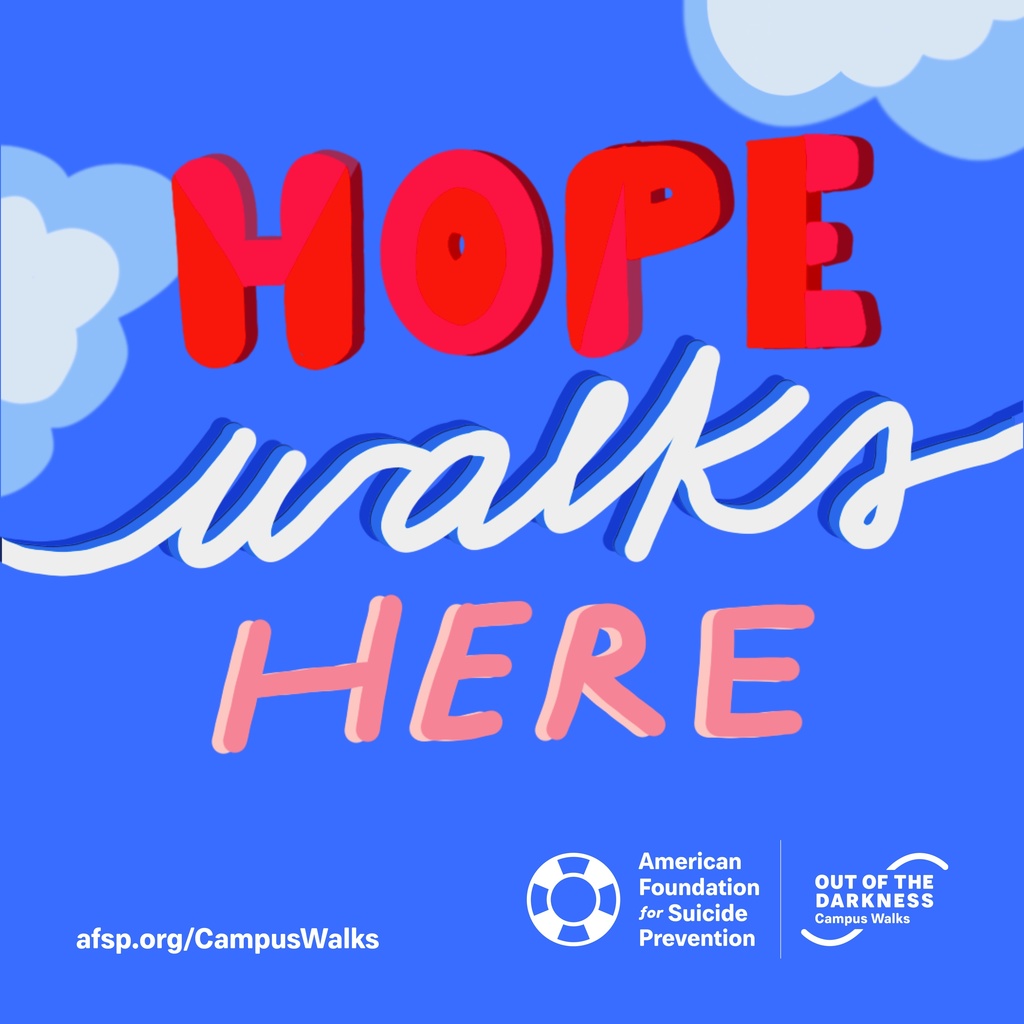 Happy Teacher Appreciation Week! 🎉🍎📚 To all of our amazing teachers at HSD, thank you for your hard work, dedication, and passion for education. Your tireless efforts to inspire and shape young minds do not go unnoticed. Especially during these challenging times, you have gone above and beyond to ensure that our students continue to learn and grow. We are grateful for your commitment to our community and for being such an important part of our children's lives. Thank you for all that you do! ❤️ 🐾#TeacherAppreciationWeek #ThankATeacher #EducationMatters

On May 8 @ 7 PM the HHS Choir students will take the stage at the HHS Performing Arts Center for their Spring Concert!