At the conclusion of Teacher Appreciation Week each year, Educators Rising, the HHS student organization that fosters the next generation of educators in South Dakota, hosts a signing ceremony for seniors who plan on pursuing a degree in education upon their high school graduation. On Friday, May 6th, ten HHS seniors participated in the signing ceremony to a packed library audience.
Mrs. Deb Rombough and the culinary arts students prepared a light breakfast for guests which included HSD Superintendent Graf, HHS Principal Rollinger, Assistant Principals Bass and Seamer, Educators Rising State Advisor Travis Lape and HHS Advisors Tracy Kern and Cheryl Geraets. Additionally, HHS staff, fellow students, and the senior's families came out to show their support and pride in these soon-to-be graduates. College representatives from several local colleges also attended to welcome the students to their programs.
Mr. Mark Rieck, HSD Behavior Specialist spoke about the importance of developing relationships with students - especially those who may be in crisis - and also having a comfortable pair of shoes!
Mrs. Lindsey Kuper, HHS Science Teacher and HHS graduate ('11) also shared about the memories and influence a teacher can make in your life, and even the impact they can have on a career choice, as Dr. Michael Amolins, current HSD Curriculum Director and former HHS Science teacher, did for her.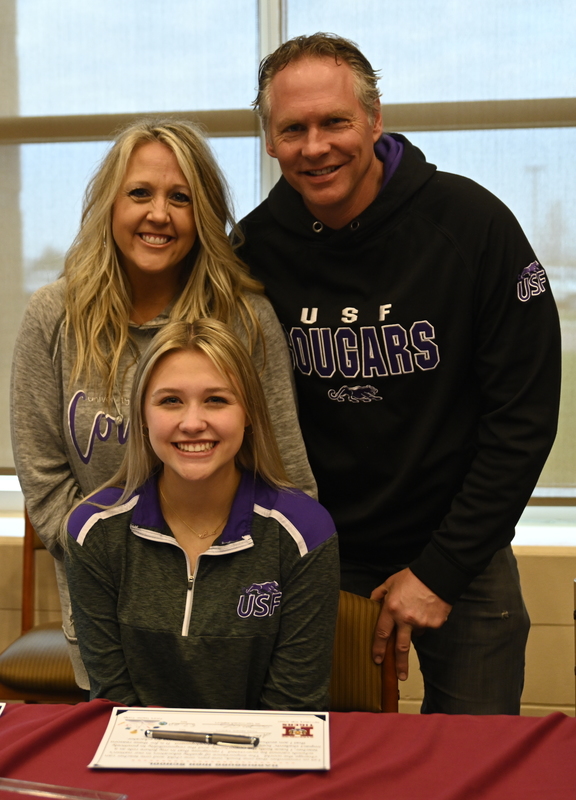 After the signing ceremony students, parents and several teachers gathered for photos. Jon Klemme captured many faces beaming with Tiger pride. They can all be viewed here. Thanks to Jon, as always!