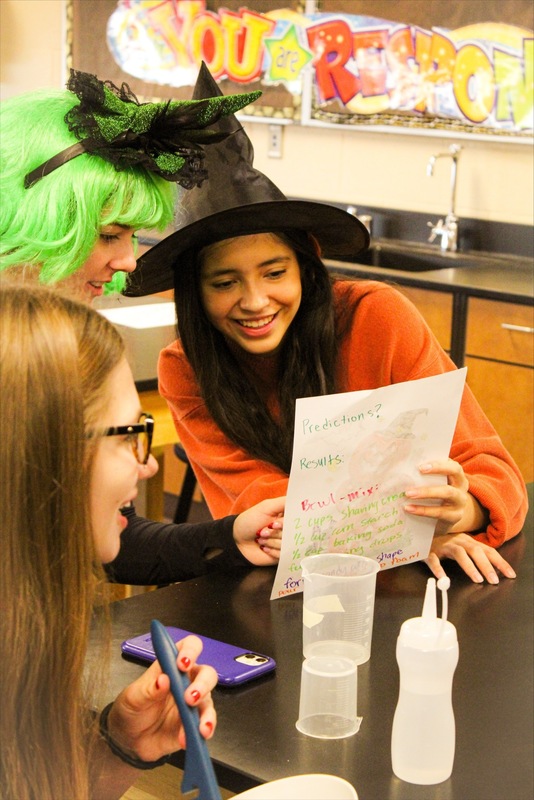 As the school year starts, Andrew Koch and Katie Nelson prepare for a new year of HOSA. The club is full of determined and motivated students looking to pursue careers in the medical field or learn more about the field, in general. HOSA opens many opportunities for members of the club. Mr. Koch, a director of the club, adds, "HOSA helps students learn about the medical field through speakers at our monthly meetings, field trips like SCRUBS camp, and speakers and activities at the HOSA state conference." Activities that club members partake in show students the skills needed and the daily life of healthcare professionals. The end of the year conference, which is held by the state board, is a great way for students to letter in HOSA or gain knowledge on healthcare careers. When students attend state at the end of the year, they are offered to compete in a plethora of competitions, tests, and projects. Each of these events increase both teamwork and leadership skills. When asked about skills she has learned from HOSA, Tuba Ali, an officer this year, states, "Many people have told me that the most important skills to know for the real world are collaboration and self-discovery; however, both skills are valued in the HOSA community. Being a member for the past four years has helped me to sift through my many interests, interact with professionals in various fields, and better understand what it means to work in a team."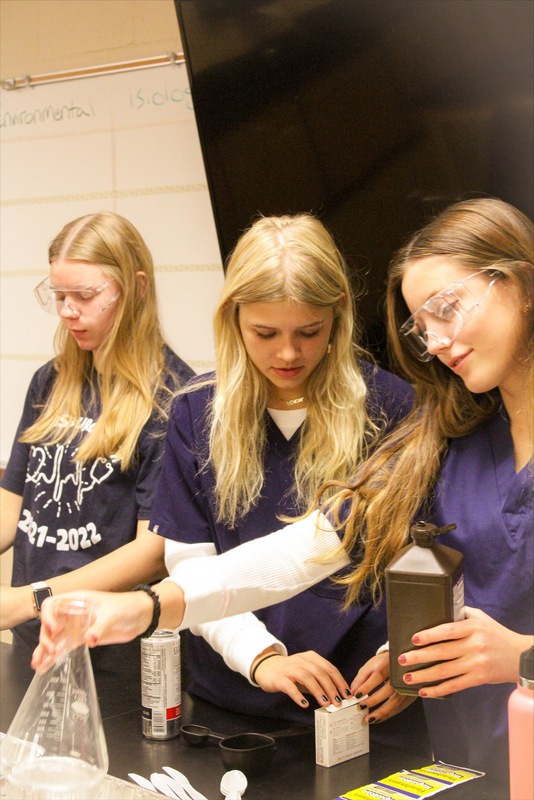 HOSA not only provides opportunities for students to learn about health care careers, but also includes many volunteer programs for students to participate. This year the Harrisburg chapter dedicated its time and proceeds to the National Pediatric Cancer Foundation. HOSA also helps A Child's Voice, which is a Sanford organization. Although volunteer options were slim last year, the club still managed to make tie blankets for children around the Sioux Falls area and create Valentine cards for nursing homes.
Every chapter also includes an officer team. Harrisburg's team consists of 9 students. These specific members in the team help to organize and plan meetings, lead other classmates, and take lead in state activities. However, In order to become an officer, students must have an interview with the school's HOSA director and explain their plans and ideas of how they can better their chapter. This year's elected officer members are Tuba Ali, Emma Allison, Gannon Cauwels, Ali Dierks, Brooklyn Holiway, Mikaya Kolbeck, and Sierra Stiff. With the right tools in hand and hardworking club members, there is no doubt the Harrisburg chapter will have another extraordinary year.